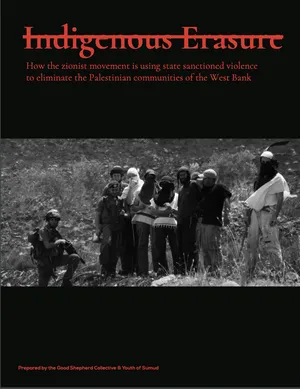 West Bank under attack!
Israel's program of indigenous erasure has continued, as planned, throughout the West Bank since October 7. The Israeli state, coordinating with zionist organizations and settler communities have forcibly displaced 16 pastoral communities across the West Bank, forcing some 1,000 Palestinian off of their lands. Learn more in this report.
DOWNLOAD
A link to the Defund Racism report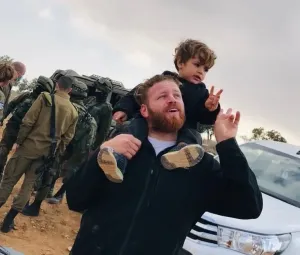 Critical Action Item
Palestinian human rights activist Sami Huraini was convicted by an Israeli military court on August 22, despite video evidence and multiple witnesses proving he was not guilty of the charges against him. He will be sentenced October 30. Take action today!
MORE
A link to a petition
Who we are
Youth of Sumud is a grassroots political formation that resists Israeli settler colonialism and advocates for a free and liberated Palestine. As our communities face elimination, we stand in solidarity as our families have for generations to remain on our ancestral lands. Unlike other organizations, this means we are physically present with at-risk families when they are facing immense pressure and violence.
MORE

A link to the about section
Our work
Being on the frontlines resisting Israeli violence and indigenous erasure, our founding members have been arrested, beaten, and imprisoned while standing in solidarity with the most vulnerable.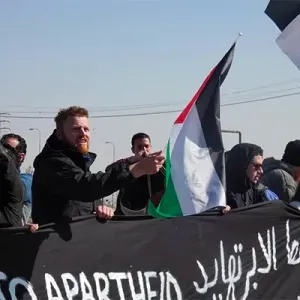 advocacy
Our advocacy approach is rooted in dismantling the laws that underpin Israeli settler-colonialism.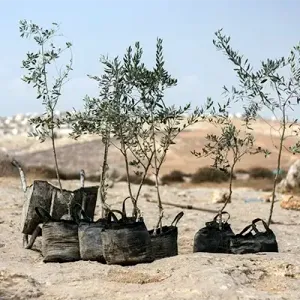 olive trees
Our olive tree planting program helps ensure Palestinian families stay on their ancestral lands.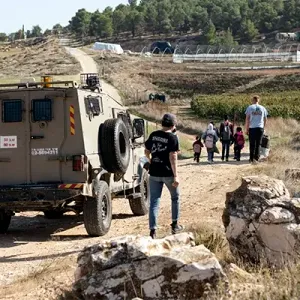 accompaniment
Facing Israeli settler attacks, we make sure shepherds, school children and families aren't alone.

"When the boot of the oppressor is on the neck of the people, we are called to be in solidarity on the ground."

— Sami Huraini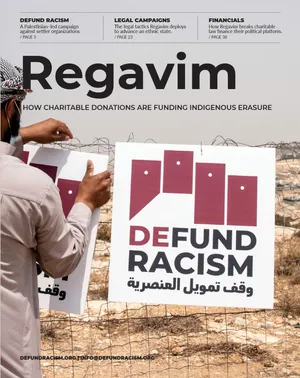 Regavim
Download this critical report to learn how charitable donations from the United States, Canada and elsewhere are funding indigenous erasure. Our report highlights Regavim's questionable fundraising methods, details its organizational structure, and sheds light on its strategies to use lawfare to displace Palestinians from their properties and rights.
DOWNLOAD
A link to the Defund Racism report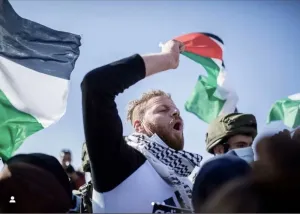 Why nonviolent resistance to dispossession and violence matters
Youth of Sumud is a grassroots formation representing the continuation of the Palestinian nonviolent resistance to Israeli state violence and ethnic cleansing. We are a group of activists following in the footsteps of the generations that have organized to stay on their lands.
Youth of Sumud in print
Here is a sample of articles that reflect the work and perspective of our activists on the ground.
---

---

Snapshots of the arrest of Mohammed Hureini on the 5th of August.

---

Working the Palestinian hills of Masafer Yatta.
Critical articles from movement partners